The Beatles : Standing the test of time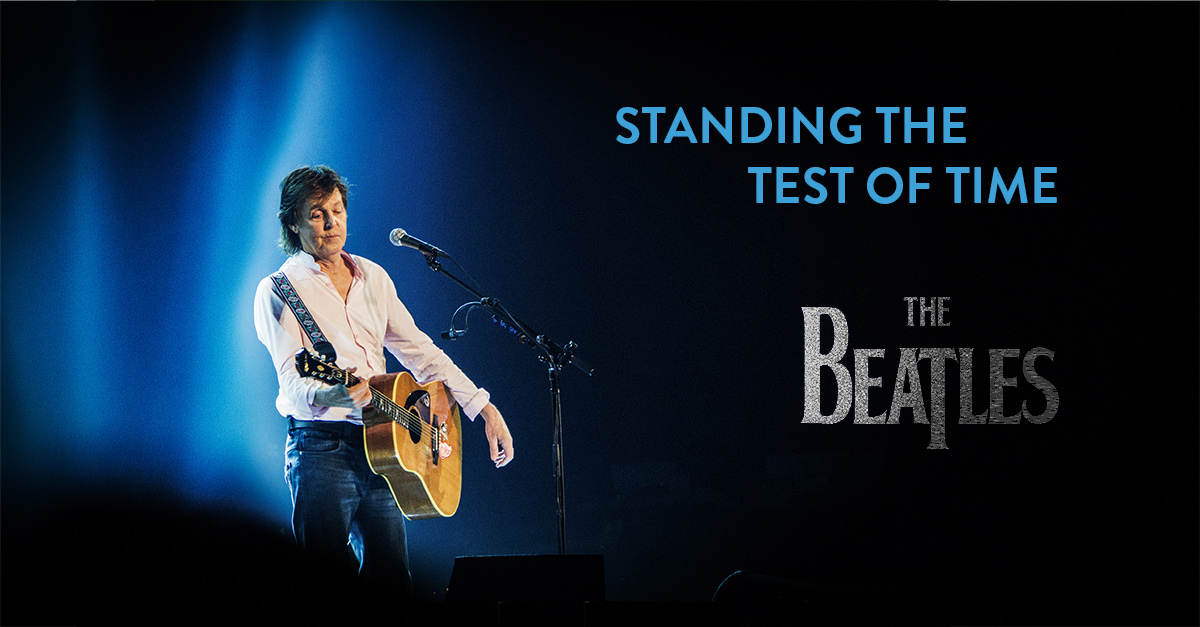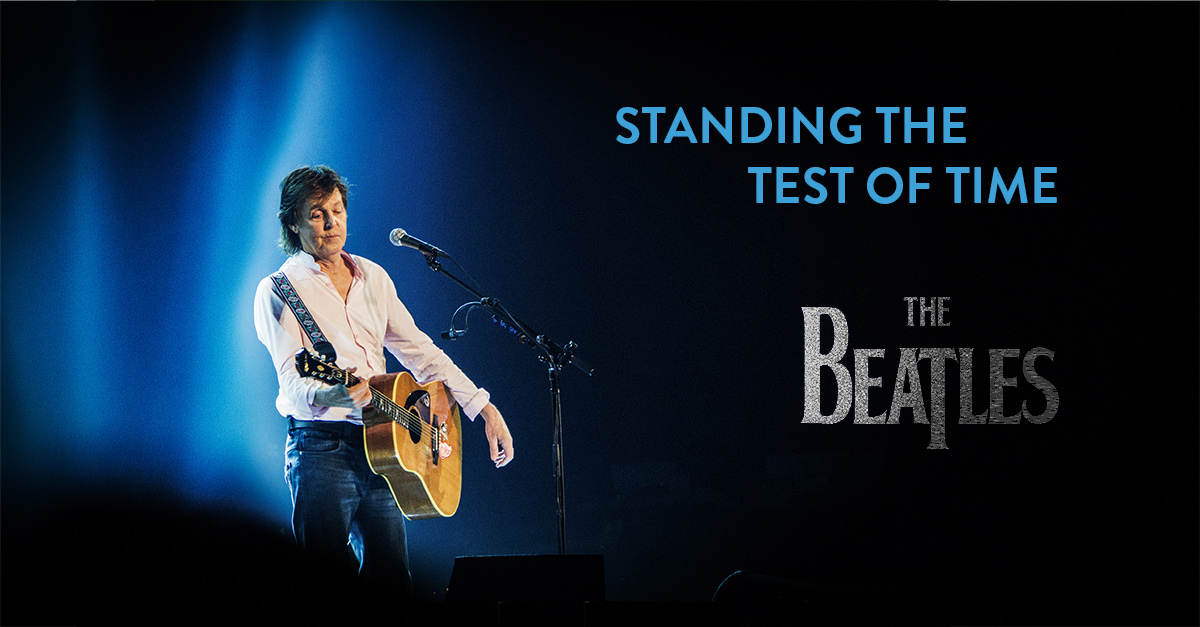 Every June people all over the world celebrate Global Beatles Day, a fitting tribute and creation of Beatles fan Faith Cohen, who launched the idea 40-years after the group disbanded. They may have only recorded for 7-years but in that time achieved 17-UK number one hits, plus album sales which in 2021 are somewhere north of 183-million copies. And, still growing. A phenomenal marketing success by any standards.
In his short and remarkable life, John Lennon wrote 26 number one hits, McCartney even more. Paul's timeless anthem 'Yesterday' is the most covered song of all time, with 3,000 versions in existence. Nothing still comes close to the original.
Personally, I've been lucky enough in my life to meet and get to know several of the key people within the Beatles family. I spent five-years living in Mona Best's House, where the Casbah, birthplace of The Beatles, is today. Mona was such a character, someone who was never afraid to say exactly what she thought. She was loved by so many people and respected by everyone who had the privilege of meeting her. I played as a musician with the 5th Beatle Pete Best and his brother Roag - both superbly talented and creative drummers. And, most important; wonderfully good, modest people, with hearts of gold.
I've been to Apple Records, courtesy of the late and great Neil Aspinall, and recently with our film crew. Plus, welcomed spending quite a bit of time in the company of other Beatle-related people; including Paul's brother Mike – we even played Scaffold's songs together at a local venue for a couple of years and as a favour, I helped out at his children's school a couple of times. Mike's family were popular, possibly because of his magnetic personality, as much as perpetual link to music history.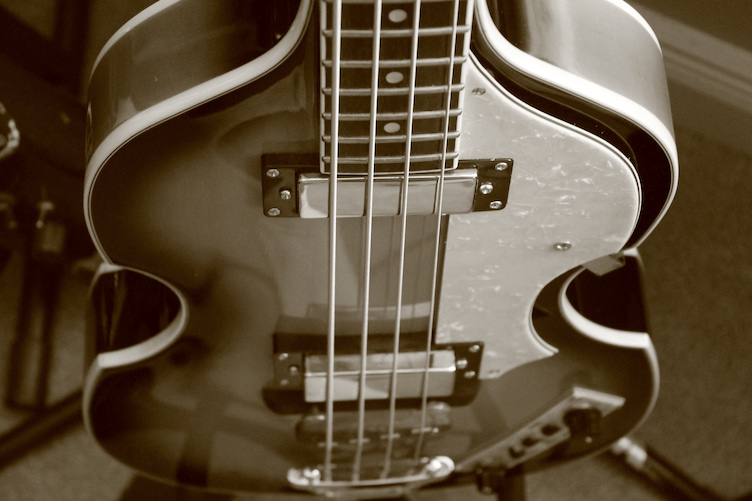 The Beatles along with Apple Records Managing Director, the late Neil Aspinall, had perfect timing; not just on stage, but in the business world too. They enjoyed nearly a decade of mayhem and adulation, before bowing out in 1969, from the rooftop of Apple Records in Savile Row.
The Police may have asked them to turn down the noise, but 42-years later, people still stream the distinct sounds of The Beatles into their living rooms - many of which weren't even born at the time of their last public appearance. In fact, many of their parents were either young children or had yet to make their own appearance on planet Earth.
The genius of the Beatles was in giving people what they wanted. Many times, before they even knew what they wanted themselves. And, at the end of the day, they knew the perfect time to bow out. Perhaps, only perhaps, if they had have continued into the 70s, they wouldn't be as revered as they are today. Personally, I feel they had achieved enough and written so many all-time great songs, that they may have gone on to evolve music beyond what we could ever imagine. Then again, who knows. Individually, the fab four went on to produce a wealth of timeless classics, in their own individual rights.
Maybe some of the business gurus of our time should have learned lessons from the fab four and quit while they were at the top of their game. VHS rental company Blockbuster feasted on the demise of the old-style cinema and was ironically killed when the 'cinema complex' phoenix rose again from the ashes. I guess going from 4 terrestrial TV channels to in excess of 200 also had a role to play too.
The original Category killer Toys R' Us, was first consumed by an even bigger category killer player, Walmart. Toys R' Us ignored the digital revolution, cuddled up with Amazon and eventually ended up in protracted legal proceedings after Amazon started selling other partners toys. Toys R' Us won the battle in court, but lost the marketing war. They never fully recovered and went on to make a series of unwise business decisions that finally led to extinction.
King of the High Street, Sir Philip Green, once looked out over a thriving Arcadia empire which included the high street's biggest brands. At their peak, Arcadia's marketing brand portfolio had a staggering multi-billion pound value. Sir Philip worked wonders when he took over the reigns, in the day when digital (or multimedia as it was called then) was in its infancy. ASOS was still a new start-up company, known as As Seen On Screen and Boohoo didn't even exist.
By 2020, both start-ups had grown sufficiently in stature, enough to be able to cherry-pick Arcadia Group's prized brand-assets during administration, laying off the majority of staff. ASOS and Boohoo are now the new guardians of the mighty virtual high street brands with significant marketing pull, such as Topshop, Burton and Dorothy Perkins. Meanwhile, Sir Philip has had a torrid time in the media, over the sale and apparent pensions shortfall of BHS.
The Beatles had their low points and fair share of negative news stories, yet they'll be remembered for what they achieved during their heyday. Any good marketer will tell you, knowing when to persevere and when to quit is essential – if not for the sake of your own career, then for the sake of the company you own or work for.
I saw her standing the.. test of time
I can hear it now. Fast-forward 41-years, as the last ice shelf floats off into the sea, to the sound of 'Yesterday… all my troubles', coming from an aeronautical craft powered solely by renewable energy. Long after we've forgotten La Roux and Jedward, The Beatles will remain with us, our great-grandchildren and beyond, until the end of time. Perhaps playing over and over on repeat, to the last forms of life on Earth, as the Sun devours our insignificantly small planet.
Barclays, founded in 1690, has survived two World Wars, The Wall Street Crash, the 2008 Financial Crisis and even avoided closure after Nick Leeson went to Barings Bank instead of Barclays. 1856 born Burberry overcame the infamy of being labelled 'chavtastic' after Eastenders star Daniella Westbrook covered herself, and baby, from head to toe in their prominently patterned clothes.
Sainsbury (1869) and Marks and Spencer (1884) are still here, despite Aldi and Lidl selling equivalent goods for a fraction of the price. Just when you thought it couldn't get any more surreal than YouTubers taking on Floyd Mayweather, Colin and Cuthbert the Caterpillar are next-up battling it out in court with their white chocolate feet. Even copy-brands haven't KO's companies like Cadbury's who have been making great-tasting chocolate for nearly 200-years, since 1824.
What these great brands have in common with the Beatles is that they all adapted and were brave enough to change at the right time. The brand masters, with their expert marketing brains, understand the importance of watching, waiting, learning, anticipating and making the right moves, from a pre-industrial revolution world, into a digitally transformed one, where marketing decisions are made within the micro-moment.
The Beatles were musical and marketing pioneers who changed their style, engaged meaningfully with their fanbase, bringing them along with them. Successful brands and marketing people do the same thing. They listen, learn, evolve, grow and, they survive, successfully.
We all love a one-hit wonder, or in the Beatles Case, 17-hit masters. Many of those behind these fad-tastic songs, end up working in normal jobs, whilst some carve out successful careers in a different field. Like Alice Nutter of Chumbawamba, the band who gave us Tubthumping - she went on to become a highly successful respected writer for TV and theatre.

Who can remember Ultravox's iconic and brilliant song 'Vienna', being kept out of the number one slot by Joe Dolce with the irritating 'Shaddap You Face'. Mind you, I'm sure 80's icon Midge Ure feels more positively about the other song which shut out Vienna for a week – 'Woman', the first track John Lennon song released after his tragic and senseless end.
Business one-hit wonders or 'marketing fads' as they're known come and go like the tide. Who can remember Top Trumps - a great game which can still be found in abundance in Quality Save or on eBay. Warning!!! Don't even think about this next one or it will stick in your head all day; Crazy Frog. Annoying, irritating but downloaded by everyone who once owned a Nokia phone in the naughties.
Bizarre Mr Blobby is semi-memorable. But, can you remember the Crinkley Bottom Theme Park, based on the idea that someone donning a seven-foot pink and yellow spotted foam suit would be something people wanted to come to see for years as a tourist attraction. Sadly you won't be surprised to hear that it never was in the running for World Heritage Status. Was that idea not the definition of stupidity in itself?
Some fads have a cyclical return and some never go away, accepting their place in history, awaiting a return to glory days, whilst retaining a smaller yet significant, core fan base. Edward Craven's Mathmos is an example of this, where his company enjoyed the rise and fame of the original lava lamp appearing on TV, when there were only three channels to choose from. Imagine that. Today, they're still made in a factory in Poole, Dorset.
As a child I always wanted one. Mine adorns the office desk and hypnotises me into the early hours when working late. Paul and Linda McCartney took their Mathmos lava lamps on stage. By all accounts, Paul still remains fond of them. Ringo walked into a store in Birkenhead, Liverpool, to buy his in 69, just as the Beatles era was ending. Both the Beatles and Mathmos brands survive to this day, post Covid-19 and despite music piracy or £10 copycat lava lamps with speakers, flooding the market from the far east, into the aisles of B&M. Class survives crass every time.
Lennon & McCartney adapted their styles, collectively and individually, during and post-Beatles era. Lennon enjoyed solo success and all-round acclaim in 1980, whilst McCartney has gone on to record chart hits well into the 21st Century. McCartney III topped the UK album charts at Christmas 2020, keeping icons like Taylor Swift, Neil Diamond, Gary Barlow, Eminem, Johnny Cash, AC/DC, at bay.
You see, just looking at those names – most of the successful album sales last Christmas were by artists who have been around for 20 to 50 years. The business lesson from this is that you're either here for the duration, like the Beatles, or for a lightning-quick ride.
Companies who do well out of fad-marketing brands adapt. They survive by knowing how to invest their newfound wealth and take time, during the mayhem, to create a plan which will transform them into a better business. If you think it can't be done, think again. Amazon sold online books, Lego sold plastic blocks. They adapted, they grew and today they are goliath brands.
The Long and Winding Road
Maybe today, when you celebrate Global Beatles Day, listening to your Revolver album or whatever song floats your yellow submarine, spare a thought for the people behind the songs, John Lennon, Paul McCartney, George Harrison and Ringo Starr. And, remember, if you want to stand the test of time in business, the Beatles story is a good place to start.
Meanwhile, if you're looking for a little help from your friends, reach out to Thinktank Marketing Marketing Agency Manchester, we're here to help you get back to winning ways again! Call 0161 826 0106 now!